Welcome to Not Me! Monday! This blog carnival was created by
MckMama
. You can head over to
her blog
to read what she and everyone else have not been doing this week.
Off we go but don't mind me if I pause to cough, clear my throat, or blow my nose. Yep, It's just one of those weeks at our house. It is afterall NOT my own fault, just last week I did NOT mention to someone that we hadn't been sick in over a year except for a few asthma issues with Logan..... Well, three days later I come down with a major bug. Day by day the whole family did NOT fall into a pile of sickness....
Our family did NOT go through 3 jumbo boxes of Puffs in 2 days...... We have NOT spent the last 3 days hanging on the couch, we did pretty good till my dear husband got sick on the weekend. Things did NOT gets amazingly worse when he also got sick. He is NOT the worst sick person on the planet.
I did NOT talk to one of my dear friends and mention that I would need to take down the CHRISTMAS tree soon. She automatically wondered why that wasn't a part of my NOT ME MONDAY. What?!?!?! Could it be that most people do NOT have at least one Christmas tree still up in MARCH?????? Afterall I took the main tree down January 3.....I was shocked!!! hmmmmm and as I looked around the house I noticed that this year I may have missed a few things..... Do NOT notice the dust please.....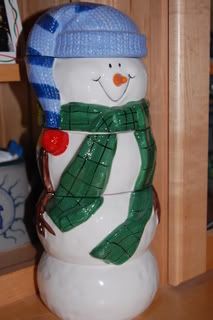 Over the past week I did NOT have to do the Spring and Summer shopping for Kendall. My favorite store is going out of business and everything is at least 40% off. So I really had no choice right???? Poor little thing has nothing to wear as you can see in her 12 ft. long closet.
I did NOT do a happy dance all the way to the car with some of my great bargains!! OH wait, maybe part of that was because I got to shop alone!!! No small children tugging, begging, or trying to hide while I carefully shop on a budget. These are not my two favorite dresses.
I also got her Easter dress and it did NOT cost me just $4.19. In the end she got a wardrobe of 9 dresses, 5 capri sets, 9 short sets, 3 long pants outfits, 3 t-shirts, 2 pr of shoes, and 4 hats. The grand total was NOT under 100.00...... Wa Hoooo!!!!!!
After hunting for bows daily I did NOT decide to hang the bows, box the barrettes and headbands...... After hanging them I thought maybe it looked like we had less of them when they were in a box.....
I did NOT spend 2 hours changing the background of my blog last night. I did NOT at one point just scream and wish I had the $$$$ to have a creative blog designer fix me up with something adorable and memorable. Soooooo...... leave a comment and let me know what you think. If I were at all technical I would have some lovely christian music playing in the background but alas...... a techy I am not. I can barely say I pod, let alone figure out how to get music on one.