We have these 2 fun little items at our house.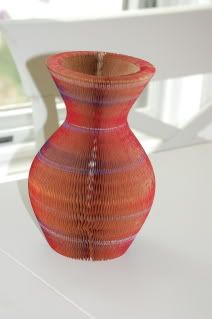 We bought them at the Pretzel Festival the year we made the move to Southern Ohio (1999). Tiffany and I had come to "check out" the town and it happened to be on a weekend that they were having their annual festival. At first glance they look like vases don't they? Imagine our surprise when the guy in the booth called us over to show us these cardboard "vases". Yep, that's right corrugated cardboard, hmmmm not sounding like a vase anymore is it? Well if you look at the next photos you will see that not only are they not vases but, they are very sturdy and have lasted through 4 kids going on the 5th.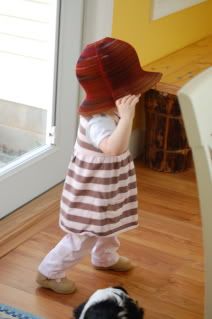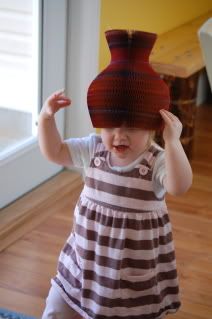 We haven't heard of them since we saw them that day but I have decided it was one of the best 15.00 I have spent on the kids. The hats open to all sizes so from little person to adult they are a perfect fit! They have spent literally hours in these fun functional hats...... Funky Fudoras 2 hats in one.